Evans Carnival
May 16th through June 1st, 2013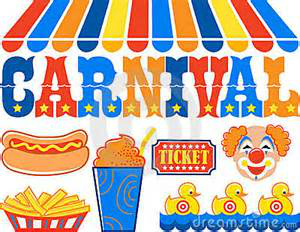 Please come and join us at the Great Mall of the Great Plains from May 16th, 2013 through June 1st, 2013 for the Evans Family Carnival! Games, rides, food- hours from 6:00 pm untill 10:00 PM during the week and 1:00 pm until 1:00 AM on Saturday and Sunday. The fun will continue as long as people are here and having fun! Armbands per night are only $20.00 for unlimited fun. Listen to your local radio stations and local TV stations for our advertising. Hope to see you there!!
Kansas Nights Urbans Car Show and Music Festival
May 25th, 2013 3:00 pm- 12:00 AM
Please join us Memorial Day weekend for Kansas Nights Urban Car Show and Music Festival. Starts at 3:00 P.M. on Saturday May 25, 2013 and lasts until Midnight. Listen to your local radio stations and watch local television for additional information. Hope to see you there!
Great Midwest Balloon Fest
August 9th through August 10th, 2013
Activities
Balloon Glows
Giant Special Shape balloons start inflating on the balloon field at 7:15 p.m. both Friday and Saturday night, August 9th and 10th, weather permitting. After their 30 minutes of fame, the Military Color Guard and National Anthem occur and then ALL the hot air balloons begin inflating. All the balloons fire up their propane and start glowing in the night sky. Fantastic photo op for everyone!!
Balloon Competitions
The Hot Air Balloon Competitions, sponsored by Simmons National Bank, will happen at 7am on Saturday and Sunday, August 10th and 11th, weather permitting. Sixty balloon pilots from all over the US will launch and fly into the field from 2-3 miles away.
Tethered Balloon Rides
The tethered balloon rides this year will only be $10 a person from 7:00 AM to 10:00 AM, and 6:00 PM to 10:00 PM, weather permitting. Due to the upredictability of the winds, tethered balloon ride tickets will be available for purchase 15 minutes prior to launch at the Tethered Balloon Site (near the Military Zone).
Hot Air Balloon Rides
For a memorable experience, add a thrilling Hot Air Balloon Ride to your "Bucket List", weather permitting. This 50 minute ride with an experienced pilot will take you up, up and away floating in the clouds and enjoying the magic.
KC Copters
Come fly away with Johnny Rowlands, owner of KC Copters and TV's Channel 9 eye in the sky helicopter for a thrilling and exciting helicopter ride. Rides are only $39 per person and are another edition to your "Bucket List," no matter what age you are.